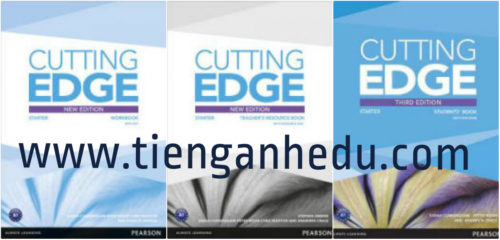 Free Download Cutting Edge – Starter (3rd Revised Edition) 2014 Pearson Longman (PDF + Audio CD)
Pearson Longman; 3rd Revised Edition, 2014.
The new edition includes a new Study, Practice, Remember section and Language live lessons that provide light-hearted contexts for practising functional language and writing. The Students' DVD-ROM contains all the audio and video clips and a downloadable Vocabulary book.
Free download is hidden due to the owner's request
Note:
Hidden links need "FAST DOWNLOAD"
Password Extract: tienganhedu.com


Contact (Report Broken Link) ---- Copyright Owner (DMCA)