English for Information Technology 1-2, Maja Olejnicza. Pearson Longman 2011.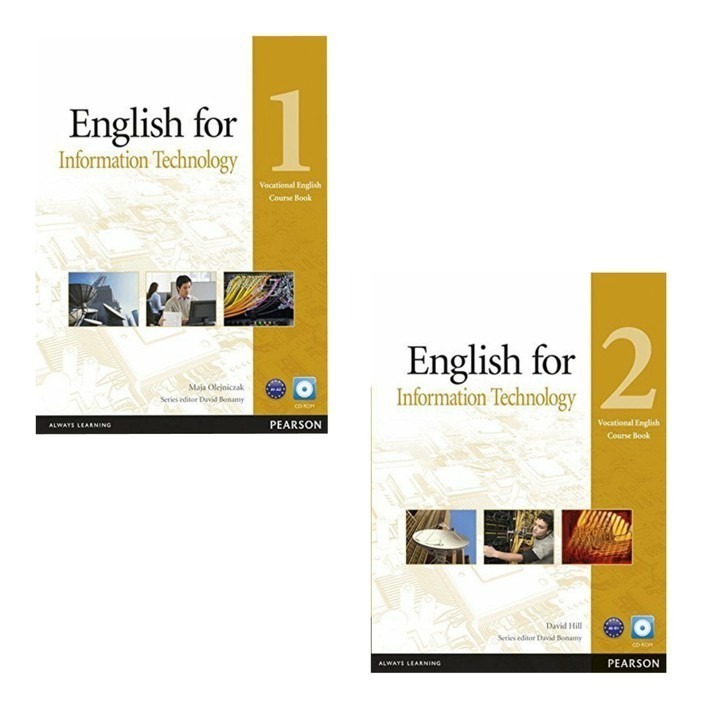 English for Information Technology combines a strong grammar syllabus with the specialist vocabulary students need to succeed in this area. It contains topics that reflect the latest developments in the field making it immediately relevant to students' needs. The course is designed for students in vocational education and for company employees in training at work.
Level 1 is designed for students with a basic knowledge of general English who now require an elementary (CEF level A1-A2) English course in this specific field.
Free download is hidden due to the owner's request
English for Information Technology 1 Student's Book
English for Information Technology 1 Student's Book Audio
English for Information Technology 1 Teacher's Notes
English for Information Technology 1 Tests (entry test, unit tests, progress tests, exit test)
English for Information Technology 1 Interactive Glossaries
English for Information Technology 2 Student's Book
English for Information Technology 2 Student's Book Audio
Note:
Hidden links need "FAST DOWNLOAD"
Password Extract: tienganhedu.com


Click Contact / Report Broken Link