Free Download Oshima Alice, Hogue Ann. Writing Academic English, Pearson Longman; 4th edition (October 27, 2006), 335 pages. Writing Academic English, 4th edition with answer key.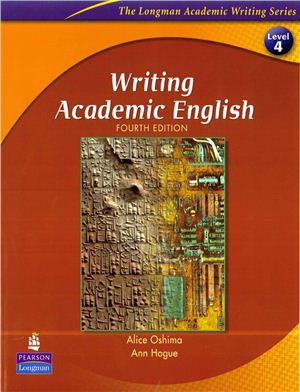 Writing Academic English , by Alice Oshima and Ann Hogue, is the essential writing text to prepare high-intermediate and advanced college or college-bound English language learners for academic success.

Features:
– A step-by-step approach guides students through the process of writing paragraphs and essays.
– Clear models and varied practice help students to develop confidence and a mature writing style.
– Examples with academic content prime students for college work.
– Appendices offer easy reference for key writing, grammar, and research information.
Free download is hidden due to the owner's request
Writing Academic English, 4th edition Book (PDF)
Writing Academic English, 4th edition Answer Key
Note:
Hidden links need "FAST DOWNLOAD"
Password Extract: tienganhedu.com


Click Contact / Report Broken Link