Download Explore Our World by National Geographic 2015. Author : Diane Pinkley, Gabrielle Pritchard, Rob Sved, Kate Cory-Wright.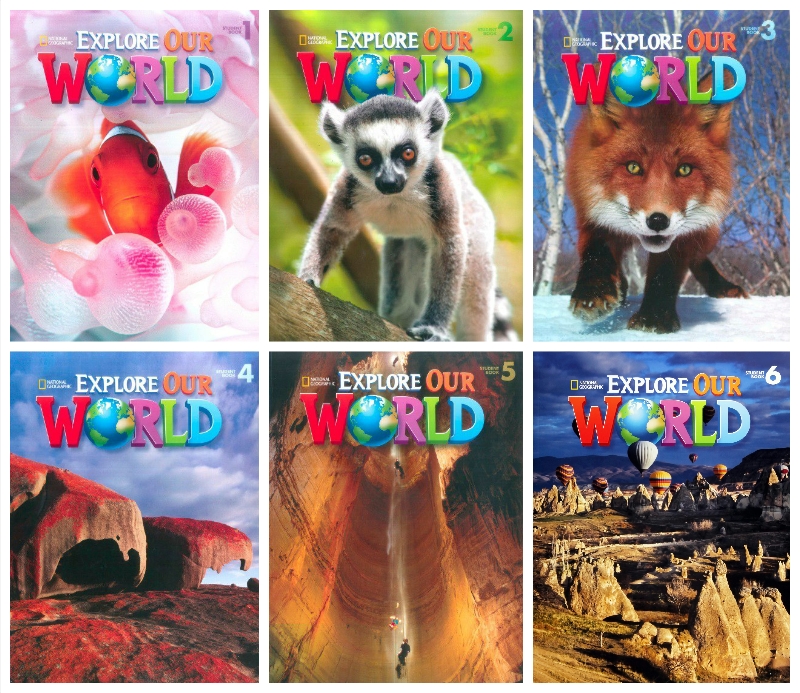 Explore Our World is a light and lively primary series in American English. It focuses on listening, speaking, and pronunciation activities, supported by fun and fascinating National Geographic content, images, and video, to ensure young learners of English have the essential language, skills, and knowledge they need to understand their world.Fun listening and speaking activities develop essential communication skills. The Sounds of English provides pronunciation practice in every unit.
About Authors: Diane Pinkley is former Director of the TC TESOL Certificate Program in the TESOL Program, Department of Arts and Humanities, at Teachers College, Columbia University in New York City. She is a well-known teacher trainer and author in ESL/EFL, and has traveled around the world presenting academic papers and leading teacher training workshops. She has authored bestselling series for both children and adults, as well. Formerly the Director of the Institute of North American Studies in Badalona, Spain, and Curriculum Coordinator at the Michigan Language Center in Ann Arbor, Michigan, she has taught all levels of ESL and EFL.
Rob Sved is an EFL author based in Oxford, UK. Over the last 20 years, he has worked as a teacher, publisher, editor and author and specializes in developing materials for young learners.
Kate Cory-Wright is author of more than twenty ELT books, including primary, secondary, and adult materials. She is also an international teacher trainer, and has given over 500 ELT seminars and workshops across Latin America, the Middle East, and Asia. Recently, she has written an online course for teachers and delivered teacher training webinars. In her free time, she teaches English to Young Learners.
No Ads, 1 Links, No Waiting For Time