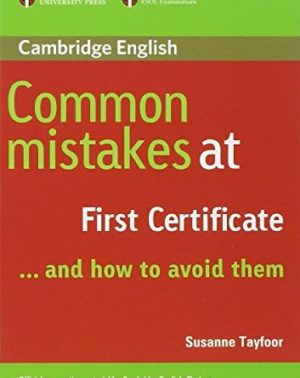 This neat little book focuses on the real mistakes learners make at FCE and shows how to avoid them. It is based on the Cambridge Learner Corpus, a unique resource containing over 10,000 marked exam scripts from Cambridge ESOL. Each unit focuses on a key problem area. Clear explanations and varied exercises help learners to use the language accurately. Regular tests offer learners a further opportunity to check and consolidate what they have learnt.
– Based on analysis of over 10,000 Cambridge ESOL exam scripts in the Cambridge Learner Corpus
– Highlights common mistakes that learners really make
– Short, snappy units focus on key problem areas
– Clear unit structure: test, teach, test
– Concise explanations
– Includes FCE-style exercises
– Regular tests
– Includes answer key.
Free download is hidden due to the owner's request