Free Download Toefl iBT Activator Advanced Writing (PDF, Key, Audio CD)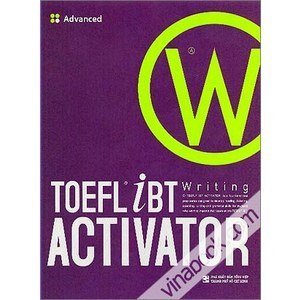 TOEFL® iBT ACTIVATOR is a four-level test prep series, designed to develop read¬ing, listening, speaking, writing and grammar skills for students who want to improve their score on the TOEFL iBT. The series offers a wide range of English proficiency skills for beginners to advanced learners. TOEFL® iBT ACTIVATOR Writing Advanced – ISO provides:
• Strategies to help students write logical essays
• Essential vocabulary and grammar structures
• Writing models and practical exercises
• Step-by-step exercises which familiarize students with the TOEFL® iBT test format.
Download Now: Update 11/1/2020

Toefl iBT Activator Advanced Writing / Mua Ngay
Toefl iBT Activator Advanced Writing Key
Toefl iBT Activator Advanced Writing CD