New Headway Upper-Intermediate (Fourth Edition – 2011) Free Download , PDF, MP3, CD-EXE (ISO), DVD (iso)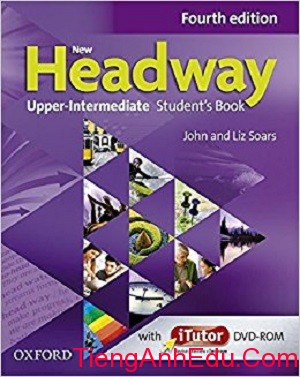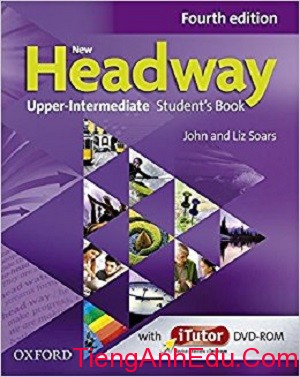 The world's best-selling English course – a perfectly-balanced syllabus with a strong grammar focus, and full support for students and teachers.
With its proven methodology, Headway is the course you can always trust.
The strong grammar focus, clear vocabulary syllabus and integrated skills work give you lessons that really work in class.
Constant updates mean the material is always current, and with a huge range of components available – including digital resources for interactive whiteboards – you've always got support where you need it.
Authentic texts, either reading or listening or both, present new language and enable students to see the target language in context 'Language focus' boxes in the presentation sections and 'Discussing grammar' exercises help students explore the language of the unit further 'Spoken English' sections cover the grammar of spoken English Twelve complete writing lessons at the back of the book include models for students to analyse and imitate 'Everyday English' sections give students practice in useful functional phrases, metaphors and idioms A helpful Grammar Reference at the back of the book can be used for revision or reference, in class or at home iTutor provides interactive reading, listening and writing practice with instant feedback on answers Students can access brand new video content on iTutor, complete with interactive exercises.
Full teaching notes with hints and suggestions provides full support both for lesson preparation and in e classroom Printable worksheets with detailed teacher's notes gives you extra activities for every unit Customizable worksheets, along with tips on what to change, allows you to adapt them to be more applicable to your students A full suite of tests on the Teacher's Resource Disc – including Unit tests, Skills tests, Stop and check tests, Progress tests, and an Exit test – helps you measure your students' progress Every unit starts with a clear overview of the unit content from the Student's Book plus a brief introduction to the main themes and a summary of additional materials for ease of reference 'Possible problems' boxes draw your attention to the mistakes students might make 'Suggestion' and 'Extra activity' boxes within each unit give helpful ideas for further work on key language or skills when appropriate
Download Now

New Headway, 4th Edition Upper-Intermediate: Workbook with Key and iChecker CD Pack  /  Đặt Mua
Pass UnZip: tienganhedu.com