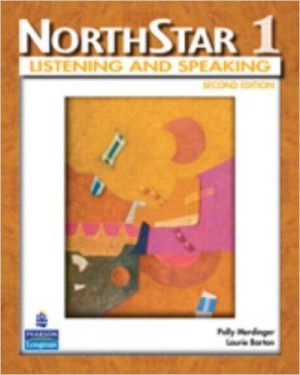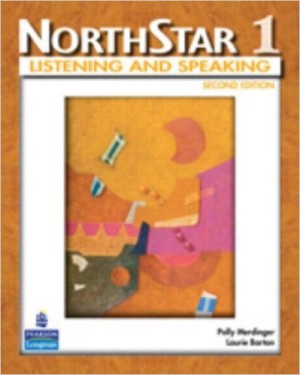 Northstar, now in a new edition, motivates students to succeed in their academic as well as personal language goals. For each of the five levels, the two strands – Reading and Writing and Listening and Speaking – provide a fully integrated approach for students and teachers.
What is Special about the New Edition?   
New Themes and Updated Content – presented in a variety of genres and in authentic materials – challenge and engage students intellectually.

Enhanced Focus on Academic Skills, more purposeful integration of critical thinking, and an enhanced focus on academic skills such as inferencing, synthesizing, notetaking, and test taking help students develop strategies for success in the classroom and on standardized tests.

A structured approach gives students opportunities for more extended and creative oral practice, for example, presentations, simulations, debates, speeches, public service announcements and more.

A New Design with full color pages, more photos, illustrations, and graphic organizers fosters student engagement and makes the content come alive.
MyNorthStarLab
NorthStar is now available with MyNorthStarLab – an easy-to-use, powerful online program for students and teachers that saves time and improves test scores.
Students receive personalized instruction and practice in all four skills. Audio, video, and test preparation are all in one place – available anywhere, anytime.

Teachers can take advantage of many resources including online assessments, a flexible gradebook, and tools for monitoring student progress.

Unlimited access to reading and audio selections, DVD segments, as well as original activities that support and extend the Northstar program.
Teacher's Manual
A unit-by-unit guide including overviews, suggested times, step-by-step teaching suggestions,expansion and homework activities, and links to the companion strand and to MyNorthStarLab

Detailed multi-level strategies and activities so instructors can reach students at different proficiency levels

The Student Book Answer Key and unit word lists for easy reference

Reproducible Unit Achievement Tests to save time and allow teachers to evaluate students' progress
[su_table]
| | |
| --- | --- |
| Book: | [su_button url="http://www.mediafire.com/download/dul5a2lg5g0u15i/NORTHSTAR+1-OCRD.pdf"]Mediafire[/su_button] |
| CD: | [su_button url="http://www.mediafire.com/download/u1cmyxflfasmiu4/NORTHSTAR+1.rar"]Mediafire[/su_button] |
[/su_table]