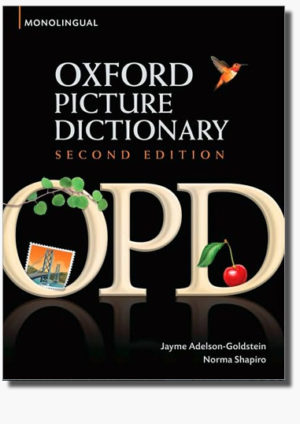 OXFORD PICTURE DICTIONARY SECOND EDITION  là cuốn từ điển hình ảnh, minh họa cụ thể từng cử chỉ, tình huống hoặc đồ vật rất rõ ràng. Thích hợp cho mọi người từ trẻ em đến người lớn yêu thích học anh ngữ. cuốn này là cuốn mới nhất của Oxford, nằm trong top từ điển hay nhất và bán chạy nhất trên thế giới.
Currently the payment gateway is having problems. Please contact us if you need to buy books.

Đối với khách hàng ở Việt Nam: Liên hệ trực tiếp với Admin để thực hiện mua hàng bằng cách chuyển khoản ngân hàng nội địa.
Note:
When using "FAST DOWNLOAD" you will get all the files listed in the "SLOW DOWNLOAD" section.
Password Extract: tienganhedu.com


Frequently asked questions (Q&A)




Contact (Report Broken Link) ---- Copyright Owner (DMCA)