Free Download O'Dell Felicity, Black Michael. Cambridge English. Advanced trainer. 6 practice tests with answers. Advanced trainer for the revised Cambridge CAE exam from 2015, 2nd edition. — Cambridge University Press, 2015 (PDF, Audio).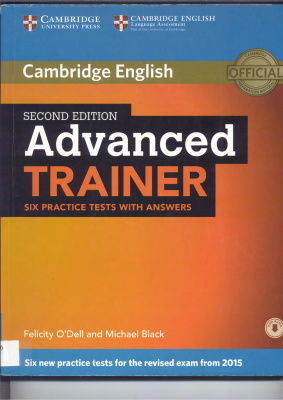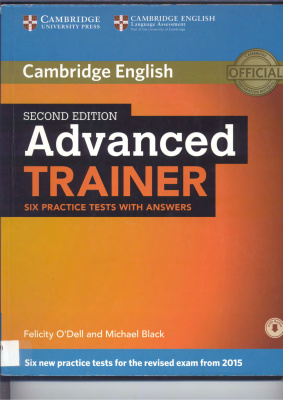 The book contains 6 full practice tests for the revised CAE exam, with answers.
This book is suitable for anyone who is preparing to take Cambridge English: Advanced, also kпown as Certiificate in Advanced English (САЕ). You can use Advanced Trainer in class with your teacher or- if you have the with-answers edition of the Ьооk – on your оwп at home.
Advanced Trainer contains six practice tests for Cambridge Eлglish: Advanced, each covering the Reading, Writing, Use of English, Ustening and Speaking papers.
Contents
Acknowledgements
Introduction
Training and Exam practice
Test 1
Reading and Use of English
Writing
Listening
Speaking
Test 2
Reading and Use of English
Writing
Listening
Speaking
Practice tests
Test 3
Reading and Use of English
Writing
Listening
Speaking
Test 4
Reading and Use of English
Writing
Listening
Speaking
Test 5
Reading and Use of English
Writing
Listening
Speaking
Test 6
Reading and Use of English
Writing
Listening
Speaking
Answer key and transcripts
Sample answer sheets
Speaking appendix (colour section pages )
FAST DOWNLOAD (No Ads, 1 Links)
SLOW DOWNLOAD (Ads, Multi Links)

Free download is hidden due to the owner's request

Advanced trainer, 2ND Edition(PDF)  
Advanced trainer, 2ND Edition(Audio CD)