Free Download Oxford Practice Grammar (Basic, Intermediate., Advanced) ebook,pdf,audio cd, CDRom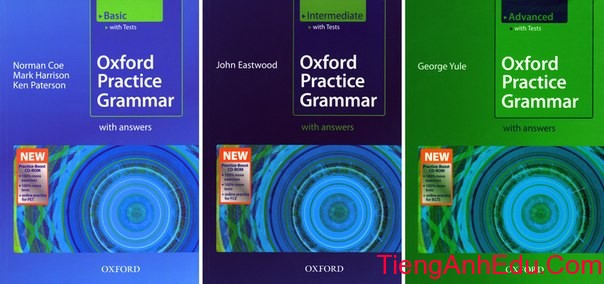 This three-level grammar practice series takes students from elementary to advanced level of English.
Key Features:
The way in which grammar is presented and practiced reflects the needs of the student at each stage of their learning.
'Basic' provides lots of practice and short explanations; 'Intermediate' gives you more detail with extended practice; 'Advanced' gives challenging practice activities and in-depth explanations.
Additional Information
The series covers the grammar students need to know for international exams such as PET, FCE, CAE, CPE, TOEFL.
Regular revision units and tests help learners focus on the grammar they need to practise the most, and exit tests ensure the student is ready for the next level of Oxford Practice Grammar.
NEW Practice-Boost CD-ROMs with each level are compatible with interactive white-boards.
The CD-ROMs link to a free practise test for PET, FCE, and IELTS at Oxford English Testing.
Oxford Practice Grammar (Basic)
Oxford Practice Grammar (Intermediate)
Oxford Practice Grammar (Advanced)
Pass Rar/Zip: tienganhedu.com