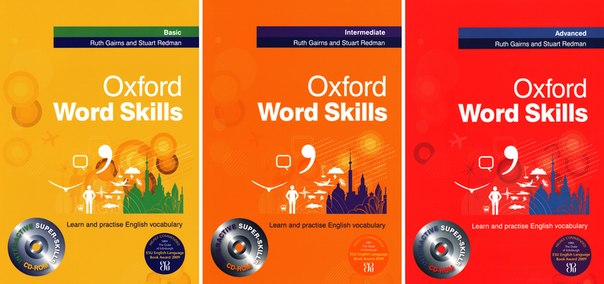 OXFORD WORD SKILLS là một trong những sản phẩm nổi tiếng do Oxford trực tiếp xây dựng. Bộ sách gồm 3 phần: BASIC – INTERMEDIATE – ADVANCE, phù hợp với mọi trình độ.
Từ vựng là nền tảng đối với mỗi người khi học một ngôn ngữ. Học Tiếng Anh cũng không ngoại lệ. Không chỉ quan trọng với những người mới học, những người đã có vốn từ vựng tiếng Anh tốt cũng có mong muốn mở rộng hơn nữa kho từ vựng của mình để sử dụng tiếng Anh một cách hiệu quả và sáng tạo.
Có nhiều phương pháp hay để học từ vựng trong đó có bộ sách học từ vựng OXFORD WORD SKILLS. Bộ sách bao gồm các từ vựng từ trình độ basic cơ bản nhất đến trình độ advanced, với bố cục rõ ràng và kết cấu khoa học, sẽ dẫn dắt một người chưa biết gì về tiếng anh trở thành "a good English learner"
Updated: 10/10/2016
Currently the payment gateway is having problems. Please contact us if you need to buy books.

Đối với khách hàng ở Việt Nam: Liên hệ trực tiếp với Admin để thực hiện mua hàng bằng cách chuyển khoản ngân hàng nội địa.
Note:
When using "FAST DOWNLOAD" you will get all the files listed in the "SLOW DOWNLOAD" section.
Password Extract: tienganhedu.com


Frequently asked questions (Q&A)




Contact (Report Broken Link) ---- Copyright Owner (DMCA)