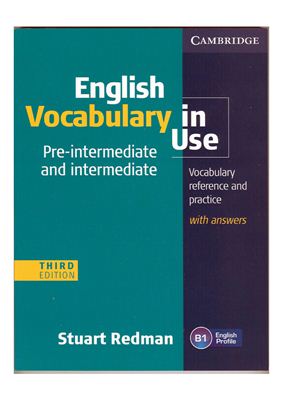 English Vocabulary in Use is a family of self-study and classroom texts for vocabulary development. The books follow the successful format of the English Grammar in Use titles with presentation of new vocabulary on the left-hand pages and practice exercises on the facing right-hand pages. There are currently 4 levels of English Vocabulary in Use from Elementary to Advanced. The Elementary and Pre-Intermediate to Intermediate levels are now available with brand-new CD-ROMs offering additional interactive exercises. Supplementary tests are also available at each level. All levels of English Vocabulary in Use are informed by the Cambridge International Corpus to ensure that the items of vocabulary selected are current, useful and up to date. The corpus has also been used to ensure that the vocabulary is presented in natural contexts. The books have been designed for self-study and come with a full discursive answer key.
[affegg id=18]
Free download is hidden due to the owner's request
English Vocabulary in Use: Pre-intermediate and intermediate B1 3d edition (PDF)
Currently the payment gateway is having problems. Please contact us if you need to buy books.

Đối với khách hàng ở Việt Nam: Liên hệ trực tiếp với Admin để thực hiện mua hàng bằng cách chuyển khoản ngân hàng nội địa.
Note:
When using "FAST DOWNLOAD" you will get all the files listed in the "SLOW DOWNLOAD" section.
Password Extract: tienganhedu.com


Frequently asked questions (Q&A)




Contact (Report Broken Link) ---- Copyright Owner (DMCA)