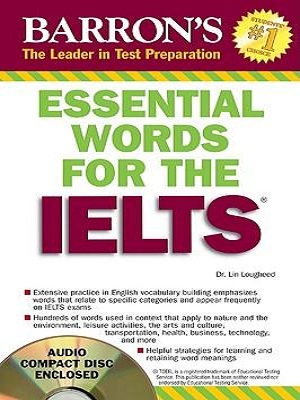 Cuốn sách này cung cấp cho người học các bài tập thực hành nhằm xây dụng vốn từ vựng và sử dụng tiếng Anh một cách chính xác. Cuốn sách với số lượng khổng lồ lên tới 600 từ tiếng Anh liên quan đến các lĩnh vực thường xuyên xuất hiện trong kỳ thi IELTS. Bao gồm chủ đề tự nhiên và môi trường, các hoạt động giải trí và sở thích, nghệ thuật và văn hóa, giao thông, y tế, du lịch, kinh doanh, công nghệ, các vấn đề xã hội, và giáo dục.
Đây là một trong những cuốn sách học từ vựng hết sức lý tưởng dành cho sĩ tử luyện thi IELTS.
Currently the payment gateway is having problems. Please contact us if you need to buy books.

Đối với khách hàng ở Việt Nam: Liên hệ trực tiếp với Admin để thực hiện mua hàng bằng cách chuyển khoản ngân hàng nội địa.
Note:
When using "FAST DOWNLOAD" you will get all the files listed in the "SLOW DOWNLOAD" section.
Password Extract: tienganhedu.com


Frequently asked questions (Q&A)




Contact (Report Broken Link) ---- Copyright Owner (DMCA)