Download Pearson Connectivity (6 Levels) Foundations,1,2,3,4,5 – PDF, Audio CDs, Videos.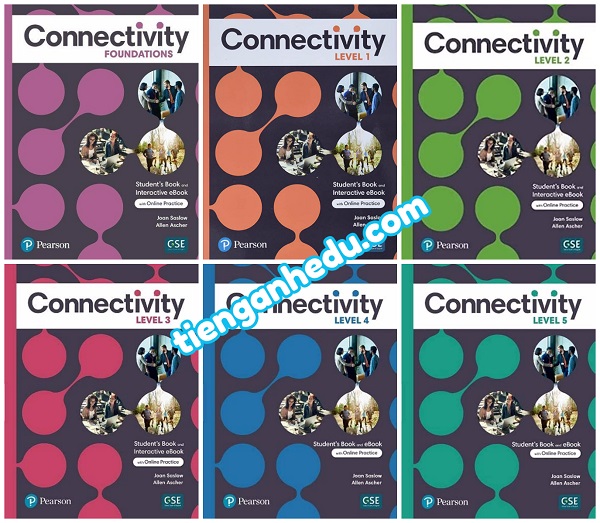 Connectivity prepares learners to use English confidently in work, studies, travel and life, with a focus on socio-linguistic competency so that students can apply their learning immediately to real-world situations.
Waiting for PayPal...
Validating payment information...
Waiting for PayPal...


Note:


Level 4 (No Teacher's Book)
Level 5 (No Teacher's Book)
Connectivity (6 Levels) – PDF, Resources
Connectivity Foundations – Student's Book.pdf
Connectivity Foundations – Student's Book with Answers.pdf
Connectivity Foundations – Teacher's Book.pdf
Connectivity Foundations – Audio
Connectivity Foundations – Video
Connectivity 1 – Student's Book.pdf
Connectivity 1 – Teacher's Book.pdf
Connectivity 1 – Audio
Connectivity 1 – Video
Connectivity 2 – Student's Book.pdf
Connectivity 2 – Teacher's Book.pdf
Connectivity 2 – Audio + Audio Script
Connectivity 2 – Video
Connectivity 3 – Student's Book.pdf
Connectivity 3 – Teacher's Book.pdf
Connectivity 3 – Audio + Audio Script
Connectivity 3 – Video
Connectivity 4 – Student's Book.pdf
Connectivity 4 – Audio
Connectivity 4 – Video
Connectivity 5 – Student's Book.pdf
Connectivity 5 – Audio
Connectivity 5 – Video