Family and Friends Second Edition – Oxford University Press (PDF, DOC, Mp3, CD-Exe, NRG, Jpg) Free Download. Naomi Simmons, Susan Iannuzzi, Tamzin Thompson and Jenny Quintana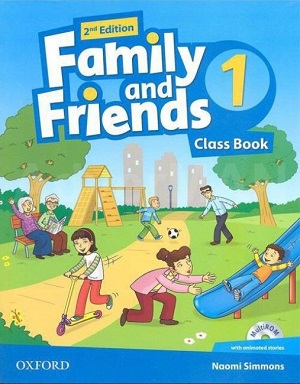 Family and Friends mang đến cho các học viên một phương pháp tiếp cận được phân loại cẩn thận các kỹ năng đọc, viết và viết luận tiếng Anh dành cho các bạn trẻ.
Chắc chắn bạn sẽ nhận ra rằng không có bộ sách nào mang đến cho bạn những lợi ích tương tự như Family and Friends. Các đơn vị bài học đều chú trọng vào kỹ năng đọc và viết.
Plus là phiên bản sách trực tuyến đặc biệt với hầu hết các tình huống giảng dạy và phù hợp với nhiều đối tượng, hỗ trợ cho việc dạy và học tiếng Anh thêm sinh động hơn.
Học viên có thể sử dụng kèm với bộ sách Little Friends và First Friends để biến nó thành một khóa học kéo dài từ 8 đến 9 năm.
Chương trình đào tạo kỹ năng chuyên sâu
Sự kết hợp tuyệt vời giữa sách giấy và sách trực tuyến
Rèn luyện phát âm theo từng bước
Bộ giáo trình có giá trị nhằm phát triển toàn diện các kỹ năng và cảm xúc của trẻ
No Ads, 1 Links (Drive), No Waiting For Time
Currently the payment gateway is having problems. Please contact us if you need to buy books.

Đối với khách hàng ở Việt Nam: Liên hệ trực tiếp với Admin để thực hiện mua hàng bằng cách chuyển khoản ngân hàng nội địa.
Note:
When using "FAST DOWNLOAD" you will get all the files listed in the "SLOW DOWNLOAD" section.
Password Extract: tienganhedu.com


Frequently asked questions (Q&A)




Contact (Report Broken Link) ---- Copyright Owner (DMCA)