Free Download IELTS Premier with 8 Practice Tests [2016, PDF, MP3, ENG] Kaplan Publishing.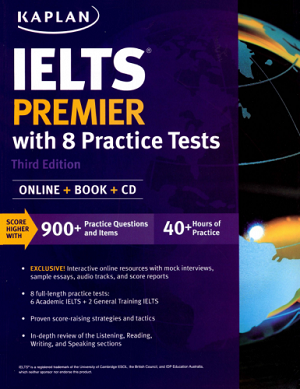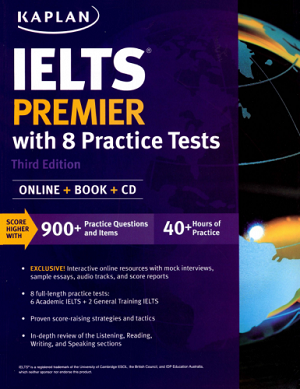 The International English Language Testing System (IELTS) is designed to measure English proficiency for educational, vocational and immigration purposes. The IELTS measures an individual's ability to communicate in English across four areas of language: listening, reading, writing and speaking.
Kaplan's IELTS Premier with 8 Practice Tests provides in-depth review, test-taking strategies, and test-like practice for all four sections of the Academic and General Training IELTS tests.
Download Now: