IELTS SUPERIOR SPEAKING has been specifically designed for IELTS candidates whose first language is Chinese. However, like the series by Mat Allen and Mat Clark, this book is mostly written in English. It is another valuable material for those who want to improve their speaking skills for the forthcoming IELTS.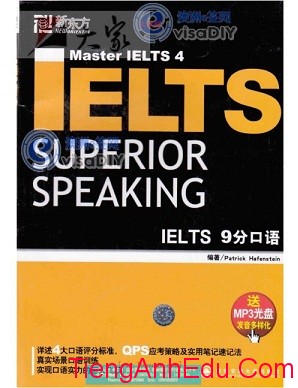 The aim of this IELTS speaking book is threefold. Firstly, to help you beat the test. Secondly, to build your confidence for the daunting IELTS. Lastly, to equip you with the speaking skills needed to not just survive in an English speaking country but also impress in an academic environment.
The book is designed as follows:
1. Overview of speaking test
2. sample answers ranging from band 4 to 7 +
3. guide to tackle questions
4. Sample tests.
Download Now: