Grammar and vocabulary series for all ages, taking students from elementary to advanced with practice books and CD-ROMs, print and online tests, and online practice.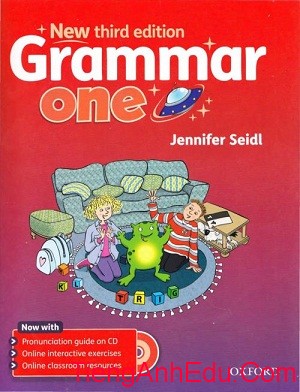 Language Level: Beginner (A1-A2)
A communicative, activity-based course, Grammar, Third Edition is now richer in resources with a new Starter level, student's audio CD, and more online support for both teachers and students. Extra vocabulary and exam-based activities help prepare for Cambridge ESOL Young Learners English Tests.
Free download is hidden due to the owner's request

Oxford Grammar One – New Third Editon (PDF)
Oxford Grammar One – New Third Editon (CD)