Download Oxford English for Careers Tourism 1,2,3 – Robin Walker – Keith Harding 2008 – SB, TB, Audio CD (PDF, Mp3), Oxford University Press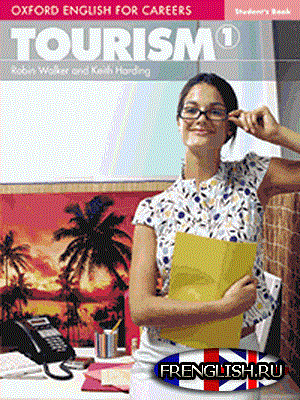 Tourism is a specialist English course for pre-work students preparing for a career in the tourism industry.

Tourism provides students with the language, information, and skills for three different aspects of the tourism industry: promoting and selling tourism products (Level 1), dealing with tourists on holiday (Level 2), and tourism management (Level 3).

Key features:
It's my job – provides an authentic insight from professionals working in tourism.
Focus on interpersonal skills for customer relations, plus key management skills.
Find out tourism projects and internet research encourage students to take an active role in learning.
Writing bank provides practice in writing emails, presentations, and reports.
Facts, figures, and quotations generate interest for further discussion.
Interactive exercises on Student's website revise and recycle language.
Updated: 4/10/2020
No Ads, 1 Links (Drive), No Waiting For Time