Download Oxford English for Careers Finance 1 – Richard Clark and David Baker 2011 (PDF, Mp3). Oxford University Press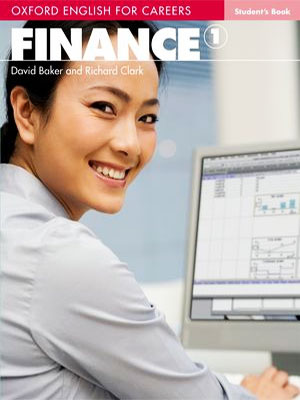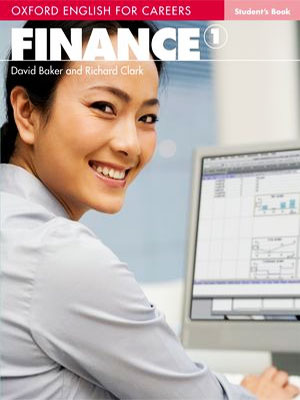 Oxford English for Careers: Finance – A course for pre-work students who are studying for a career in the finance industry.

An Intermediate course that provides the language, skills, and practice to help students pass the ICFE exam, and follow a career in the finance sector.

Finance 1 is ideal for pre-work students, studying at intermediate level, who will need to use English to communicate effectively in the financial workplace.

Finance 1 develops the vocabulary, language, and skills that students need for use in a range of financial careers such as accounting, economics, auditing, tax, banking, insurance, trading, and statistics.

Key features:
Authentic and up-to date information in every unit, written and checked by finance industry insiders
Topic-based syllabus, covering a range of subjects such as banking, stock markets, and company internal finance.
Teaches English in context, so students practise the language and skills they need for the job in real work situations.
Real-world profiles from genuine professionals in the 'It's my job' section offer authentic and engaging insights into the finance industry.
Extra facts, figures, quotations, and specialist terminology included in the top margin of unit pages.
The Teacher's Resource Book provides specialist background to the industry for every unit, as well as industry tips to support non-expert teachers.
Updated: 20/10/2020
No Ads, 1 Links, No Waiting For Time