Oxford English for Careers Technology 1,2 – Eric H. Glendinning, D. Bonamy 2007 (PDF, Mp3) SB, TB, Audio CD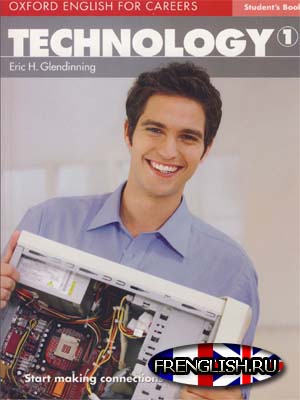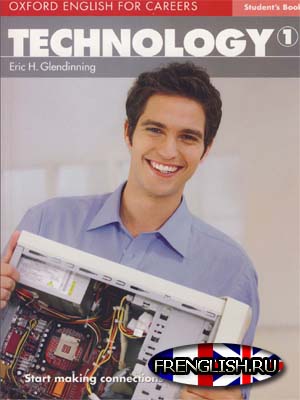 Oxford English for Careers: Technology – A course for pre-work students who are studying for a career in the technology industry.
Technology 1 is a course for pre-work students studying on technology-related courses, who will need to communicate accurately in English at work.
Technology is ideal for pre-work students, studying at pre-intermediate to intermediate level, who will need to use English in work situations.

Technology develops the vocabulary, language, and skills that students will need to communicate effectively when presenting an idea to non-specialists, problem-solving, and discussing the latest technological innovations.
Key features:
Focuses on the functional language needed to succeed in the job. Grammar, vocabulary, and skills are all contextualized in real work situations.
An aspirational approach includes It's my job profiles of real professionals, and specialist facts, figures, and quotations on every page.
Writing bank or Reading bank gives practice in working with specialist texts.
Contemporary, easy-to-navigate design with an In this unit learning menu and an end-of-unit Checklist with CEF Can-do tick boxes.
Revision and extension with Projects and Webquests, a student's website with consolidation exercises from the unit, and a handy Key words list at the end of every unit with the essential vocabulary.
Additional activities and tests in the Teacher's Resource Book make the course suitable for mixed-ability classes.
Teacher`s book – Contains background information on the industry to help you teach with confidence.
Additional activities and tests for extra practice and support.
Download Now:

Oxford English for Careers: Technology 1 SB (PDF)

Oxford English for Careers: Technology 1 Audio CD (Mp3)

Oxford English for Careers: Technology 1 TB (PDF)

Oxford English for Careers: Technology 2 SB (PDF)

Oxford English for Careers: Technology 2 Audio CD (Mp3)

Oxford English for Careers: Technology 2 TB (PDF)

Pass Unrar : tienganhedu.com