Download Open Mind (2nd Edition) 4 levels by Macmillan (pdf, video, audio cd).
LANGUAGE: American English
AGE RANGE: Young Adults – Adults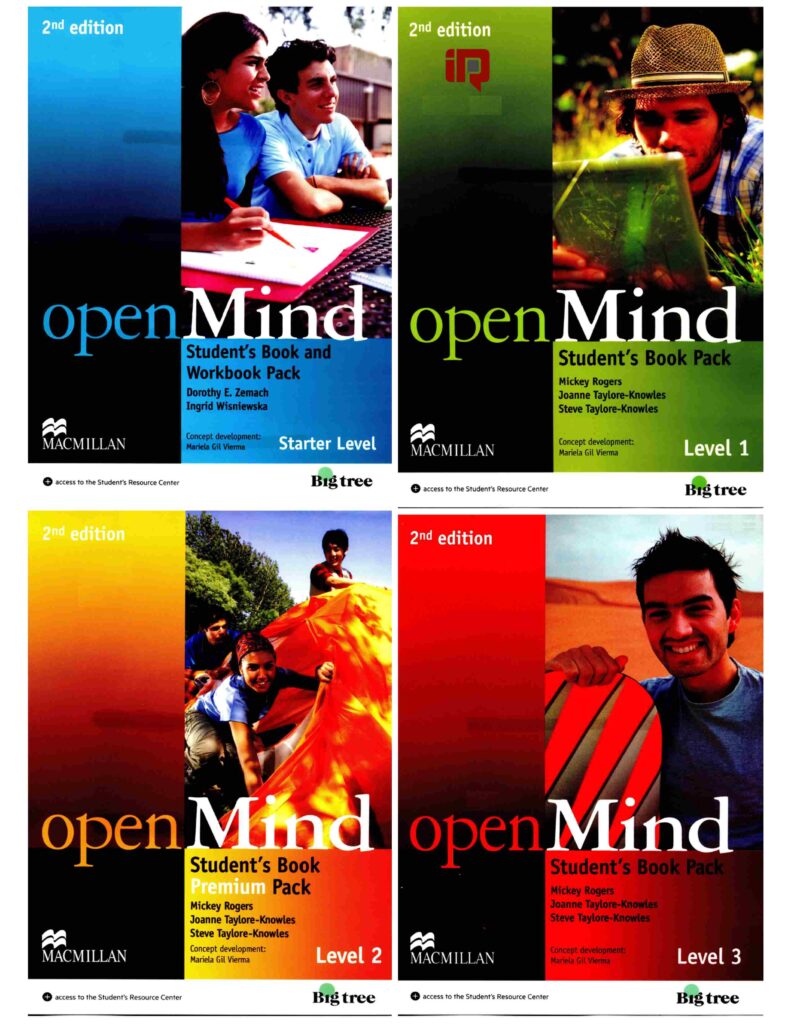 Open Mind is a groundbreaking course that provides learners with the professional, academic and personal skills they need. The course offers a flexible combination of materials to ensure that students are learning from a variety of sources: content-rich reading texts, speaking and writing workshops, high-quality video, self-study Online Workbooks, and projectable Student's Books.
Open Mind 2e Starter Student's Book & Workbook.pdf
Open Mind 2e Starter Student's Book & Workbook Audio
Open Mind 2e Starter Video

Open Mind 2e 1 Student's Book.pdf
Open Mind 2e 1 Workbook.pdf
Open Mind 2e 1 Student's Book & Workbook Audio
Open Mind 2e 1 Video

Open Mind 2e 2 Student's Book.pdf
Open Mind 2e 2 Workbook.pdf
Open Mind 2e 2 Student's Book & Workbook Audio
Open Mind 2e 2 Video

Open Mind 2e 3 Student's Book.pdf
Open Mind 2e 3 Workbook.pdf
Open Mind 2e 3 Student's Book & Workbook Audio
Open Mind 2e 3 Video