Download Speakout 2nd Edition PDF, Sources, ActiveTeach (Starter Level, Elementary Level, Pre-Intermediate Level, Intermediate Level, Upper Intermediate Level, Advanced Level, Advanced Plus Level)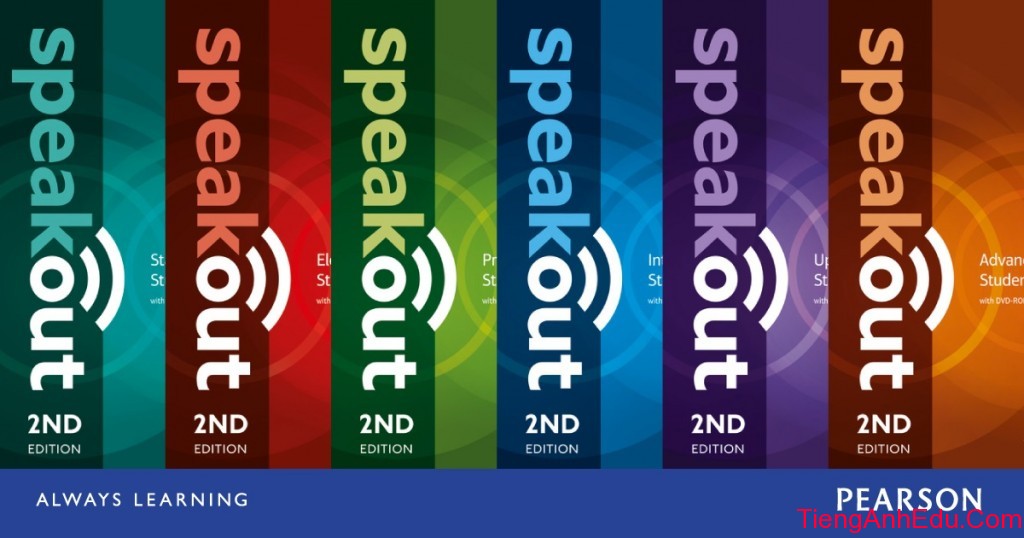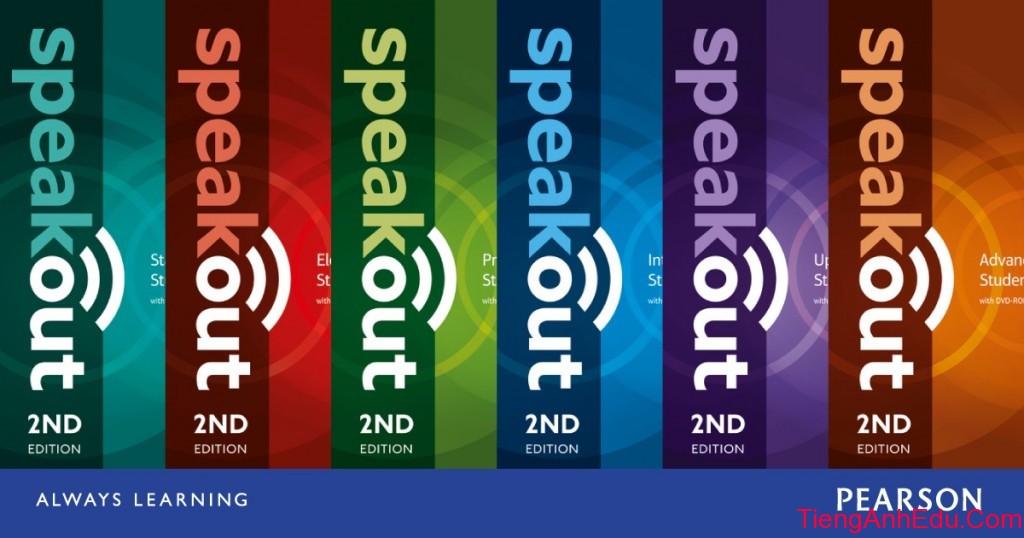 By Antonia Clare, Frances Eales, Steve Oakes and J.J. Wilson
See what makes Speakout 2nd edition so special and how Speakout 2nd edition fully supports your teaching experience
See in what ways Speakout 2nd edition syllabus has been tailored for Spanish-speaking learners of English.
One of the priorities of the Speakout authors in writing Speakout 2nd edition was to find out what Spanish learners need to express themselves confidently in a real English-speaking environment.
In response to teachers' feedback, this new edition includes the new Speakout Study Boosters, extra practice material for self study, including tips and explanations on the challenges faced by Spanish learners of English as well as a whole range of additional grammar, vocabulary, pronunciation and writing practice directly related to the Student's Books.
A complete bank of additional resources designed to help you maximize your valuable teaching time, providing all the materials you need to boost your teaching experience and to help your students achieve their language goals.
Speakout Extra provides additional worksheets directly related to the content of the Student's Book. Ideal for use in class or for homework, the Extra material can be used to meet learners individual needs and to personalize their learning journey.
This unbeatable range of supplementary materials consists of:
– Extra practice of Grammar, Vocabulary,
– Pronunciation, Writing, Listening and Reading.
– DVD Extra, providing extra video exploitation activities to help learners get the most out of the Speakout BBC clips.
Also:
American Speakout by Longman Pearson
Good PDF quality
Demo (Sample Page)
SpeakOut Second Edition Starter Teacher's Book
SpeakOut Second Edition Starter Workbook with key
SpeakOut Second Edition Starter Workbook Audio
SpeakOut Second Edition Starter Student's Book
SpeakOut Second Edition Starter Audio CD_1-2
SpeakOut Second Edition Starter Placement Test
SpeakOut Second Edition Starter BBC Interviews Extra
SpeakOut Second Edition Starter Writing Extra
SpeakOut Second Edition Starter Vocabulary Extra
SpeakOut Second Edition Starter BBC DVD Clips Extra
SpeakOut Second Edition Starter Reading & Listening EXTRA

SpeakOut Second Edition Elementary Reading & Listening EXTRA
SpeakOut Second Edition Elementary PRONUNCIATION EXTRA
SpeakOut Second Edition Elementary Writing Extra
SpeakOut Second Edition Elementary Vocabulary Extra
SpeakOut Second Edition Elementary Mapping Elementary
SpeakOut Second Edition Elementary Workbook With Key
SpeakOut Second Edition Elementary Workbook Audio
SpeakOut Second Edition Elementary Student's Book
SpeakOut Second Edition Elementary Class CDs
SpeakOut Second Edition Elementary Photocopiables
SpeakOut Second Edition Elementary BBC Interviews Extra
SpeakOut Second Edition Elementary BBC DVD Clips Extra
SpeakOut Second Edition Elementary Teacher's Book
SpeakOut Second Edition Elementary Tests with Key and script Audio


SpeakOut Second Edition Pre-Intermediate Student's book
SpeakOut Second Edition Pre-Intermediate Class CD1-2
SpeakOut Second Edition Pre-Intermediate PRONUNCIATION EXTRA
SpeakOut Second Edition Pre-Intermediate Reading & Listening EXTRA
SpeakOut Second Edition Pre-Intermediate BBC DVD Clips Extra
SpeakOut Second Edition Pre-Intermediate BBC Interviews Extra
SpeakOut Second Edition Pre-Intermediate Vocabulary Extra
SpeakOut Second Edition Pre-Intermediate Writing Extra
SpeakOut Second Edition Pre-Intermediate VIDEO
SpeakOut Second Edition Pre-Intermediate Tests
SpeakOut Second Edition Pre-Intermediate Test Audio
SpeakOut Second Edition Pre-Intermediate Placement test
SpeakOut Second Edition Pre-Intermediate Workbook
SpeakOut Second Edition Pre-Intermediate Teacher's book
SpeakOut Second Edition Pre-Intermediate Wordlist
SpeakOut Second Edition Pre-Intermediate Photocobiable

SpeakOut Second Edition Intermediate BBC Interviews Extra
SpeakOut Second Edition Intermediate BBC DVD Clips Extra
SpeakOut Second Edition Intermediate Student's book
SpeakOut Second Edition Intermediate Workbook
SpeakOut Second Edition Intermediate WB audio
SpeakOut Second Edition Intermediate Teacher's book
SpeakOut Second Edition Intermediate Vocabulary Extra
SpeakOut Second Edition Intermediate Reading & Listening EXTRA
SpeakOut Second Edition Intermediate PRONUNCIATION EXTRA
SpeakOut Second Edition Intermediate Writing Extra

SpeakOut Second Edition Upper-Intermediate Students' Book
SpeakOut Second Edition Upper-Intermediate Photocobiable
SpeakOut Second Edition Upper-Intermediate Wordlist
SpeakOut Second Edition Upper-Intermediate Workbook (with key)
SpeakOut Second Edition Upper-Intermediate WorkBook Audio
SpeakOut Second Edition Upper-Intermediate Pronunciation Extra
SpeakOut Second Edition Upper-Intermediate Listening and Reading Extra
SpeakOut Second Edition Upper-Intermediate Vocabulary Extra
SpeakOut Second Edition Upper-Intermediate BBC Interviews Video EXTRA
SpeakOut Second Edition Upper-Intermediate BBC DVD Clips Extra
SpeakOut Second Edition Upper-Intermediate Teacher's Book

SpeakOut Second Edition Advanced BBC DVD Clips Extra
SpeakOut Second Edition Advanced BBC Interview Worksheets
SpeakOut Second Edition Advanced Class CD
SpeakOut Second Edition Advanced Listening and Reading Extra with Answer Key
SpeakOut Second Edition Advanced Pronunciation Extra with Answer Key
SpeakOut Second Edition Advanced Workbook with key
SpeakOut Second Edition Advanced Workbook with key Audio
SpeakOut Second Edition Advanced Vocabulary Extra with Answer Key
SpeakOut Second Edition Advanced Writing Extra with Answer Key
SpeakOut Second Edition Advanced Student's book
SpeakOut Second Edition Advanced Teacher's Book

SpeakOut Second Edition Advanced Plus Students' book
SpeakOut Second Edition Advanced Plus Audio SB
SpeakOut Second Edition Advanced Plus Workbook
SpeakOut Second Edition Advanced Plus Audio WB
SpeakOut Second Edition Advanced Plus Extra
SpeakOut Second Edition Advanced Plus Tests
SpeakOut Second Edition Advanced Plus Video
SpeakOut Second Edition Advanced Plus Teachers' book
SpeakOut Second Edition Advanced Plus Student Book Answer Keys