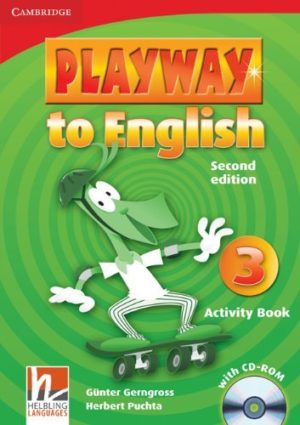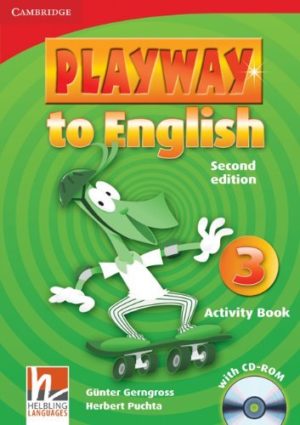 Playway to English Second edition is a new version of the popular four-level course for teaching English to young children. Pupils acquire English through play, music and Total Physical Response, providing them with a fun and dynamic language learning experience. In the Activity Book children can:
• Practise all the target language from Pupil's Book 3
• Consolidate learning with an engaging CD-ROM, containing a rich assortment of exciting activities.
[su_table]
| | |
| --- | --- |
| Book: | [su_button url="https://drive.google.com/file/d/0BxqXgkyr0MMgbnZfaUF6X3BFWnc/view?usp=sharing"]Drive[/su_button] |
| Class Audio CD: | [su_button url="https://drive.google.com/file/d/0BxqXgkyr0MMgQmZGWnJhQnFNOGs/view?usp=sharing"]Drive[/su_button] |
| Rainbow Edition CD Rom: | [su_button url="https://drive.google.com/file/d/0BxqXgkyr0MMgWG9PMGFIZnpRRmM/view?usp=sharing"]Drive[/su_button] |
[/su_table]