Download 3420 Từ Vựng Cần Biết Cho TOEIC – 3420 toeic words you should know (PDF)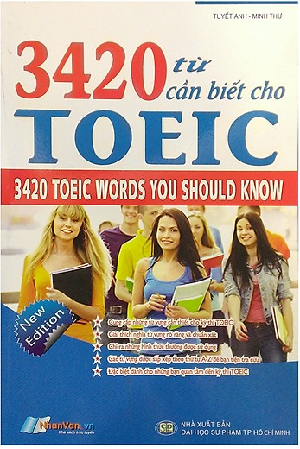 – Cung cấp những từ vựng cần thiết cho kì thi TOEIC.
– Giải thích nghĩa từ vựng rõ ràng và chuẩn xác.
– Chỉ ra những hình thức thường được sử dụng.
– Các từ vựng được sắp xếp theo thứ tự A – Z để bạn tiện tra cứu.
– Đặc biệt dành cho những bạn quan tâm đến kì thi TOEIC.
Currently the payment gateway is having problems. Please contact us if you need to buy books.

Đối với khách hàng ở Việt Nam: Liên hệ trực tiếp với Admin để thực hiện mua hàng bằng cách chuyển khoản ngân hàng nội địa.
Note:
When using "FAST DOWNLOAD" you will get all the files listed in the "SLOW DOWNLOAD" section.
Password Extract: tienganhedu.com


Frequently asked questions (Q&A)




Contact (Report Broken Link) ---- Copyright Owner (DMCA)