Free Download A Book For IELTS, Second Edition (PDF, Audio).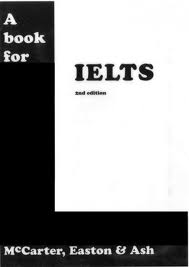 Although published long ago but "A book for IELTS" edited by Sam McCarter is still worth learning book for those who want to conquer an IELTS score of 6.0 or higher.
The book refers to the 4 skills, each skill are introduced to each skill Introduction, the problems encountered while practicing skills and how to overcome them. After the Introduction, students have the opportunity to practice the learning right through the complete test. 
This is a self-study publication with two CDs for Students Preparing for the Academic Module of the International English Language Test System (IELTS) mà administered by the British Council, the University of Cambridge Local Examinations Syndicate (UCLES) and by IELTS Australia. 
[affegg id=38]
Download Now: