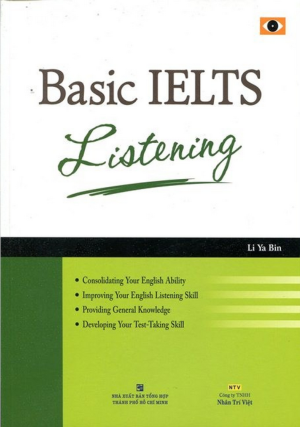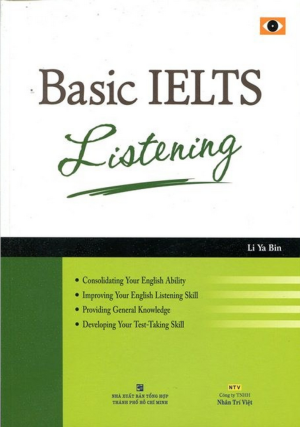 As far as Basic IELTS Listening is concerned, it is arranged into five units whose themes centre upon cultural and social issues of the English-speaking commnunities. Especially, a variety of text types such as dialogues, news, reports, stories, and short talks, coupled with well-designed tasks are introduced so as to facilitate actual tests in the most effective way.
Lists of new words and their Phonetic symbols are also added at the back of the book to help you not only to easily recognise the sounds on the MP3 Files but to improve your pronounciation as well. On completion of Basic IELTS Listening, you will be able to:
– do typical tasks in the IELTS Listening test,
– apply useful tips and techniques in Answering Questions of the IELTS test,
– be well prepared for gaining a higher socre in your actual exam,
– achieve your desired band score in the near future. Hopefully, you will find Basic IELTS Listening truly helpful and rewarding, and you can eventually achieve your desired goal.
[affegg id=6]
Basic IELTS Speaking (Book + CD)
Basic IELTS Writing – Wang Yue Xi (Book)
[su_table]
| | |
| --- | --- |
| Book: | [su_button url="http://ouo.io/SOT9HA"]Drive[/su_button] |
| Audio: | [su_button url="http://ouo.io/XesF7″]Drive[/su_button] |
[/su_table]