Free Download Barron's Writing for the TOEFL iBT with Audio CD, 4th Edition (Lougheed Lin) Book, Audio CD, Model tests.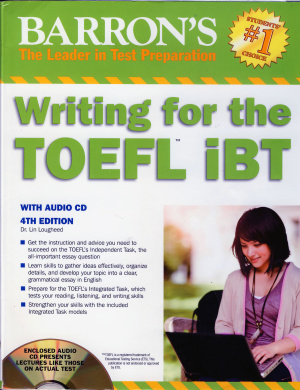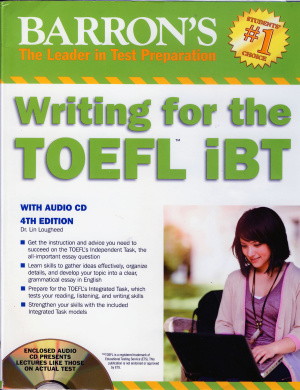 Test-taking strategies that make the difference between a good score and a great score.
More than 160 model essays to give you an understanding of TOEFL standards and requirements.
Exercises in proofreading and editing will help you write a winning essay.
Lectures typical of those on actual tests are presented on the enclosed audio CD.
[affegg id=44]
Download Now:

Barron's Writing for the TOEFL iBT
Barron's Writing for the TOEFL iBT Audio CD
Barron's Writing for the TOEFL iBT Model tests