Download Pearson Flagship (9 Levels) – PDF, Audio CDs, Video, ActiveTeach.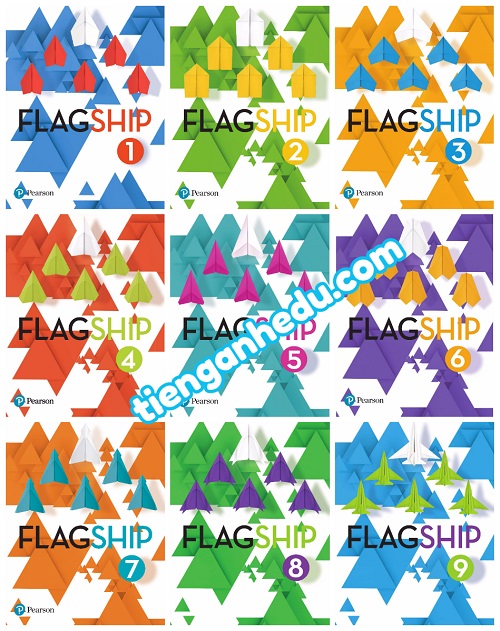 Flagship is a nine-level series, which develops successful users of English by providing written and oral practice.
Three levels for true beginners, two for false beginners and four levels for intermediate learners.
MyEnglishLab is an online learning platform that offers personalized practice with feedback on errors, Grammar Coach and Pronunciation Coach videos.
Exposes adults and young adults to new language giving them opportunities to recycle both previous and new knowledge.

Flagship (9 Levels) – SB, Audio, Video
Flagship Level 1 – Student's Book.pdf
Flagship Level 1 – Audio
Flagship Level 1 – Video
Flagship Level 2 – Student's Book.pdf
Flagship Level 2 – Audio
Flagship Level 2 – Video
Flagship Level 3 – Student's Book.pdf
Flagship Level 3 – Audio
Flagship Level 3 – Video
Flagship Level 4 – Student's Book.pdf
Flagship Level 4 – Audio
Flagship Level 4 – Video
Flagship Level 5 – Student's Book.pdf
Flagship Level 5 – Audio
Flagship Level 5 – Video
Flagship Level 6 – Student's Book.pdf
Flagship Level 6 – Audio
Flagship Level 6 – Video
Flagship Level 7 – Student's Book.pdf
Flagship Level 7 – Audio
Flagship Level 7 – Video
Flagship Level 8 – Student's Book.pdf
Flagship Level 8 – Audio
Flagship Level 8 – Video
Flagship Level 9 – Student's Book.pdf
Flagship Level 9 – Audio
Flagship Level 9 – Video
Flagship (9 Levels) – ActiveTeach
Flagship Level 1 – Active Teach
Flagship Level 2 – Active Teach
Flagship Level 3 – Active Teach
Flagship Level 4 – Active Teach
Flagship Level 5 – Active Teach
Flagship Level 6 – Active Teach
Flagship Level 7 – Active Teach
Flagship Level 8 – Active Teach
Flagship Level 9 – Active Teach