Download Grammar in Context (4 Level) 6th Edition, National Geographic Learning American English. Level(s): Beginning, High-beginning, Intermediate, High-intermediate (Book PDF, Audio CD).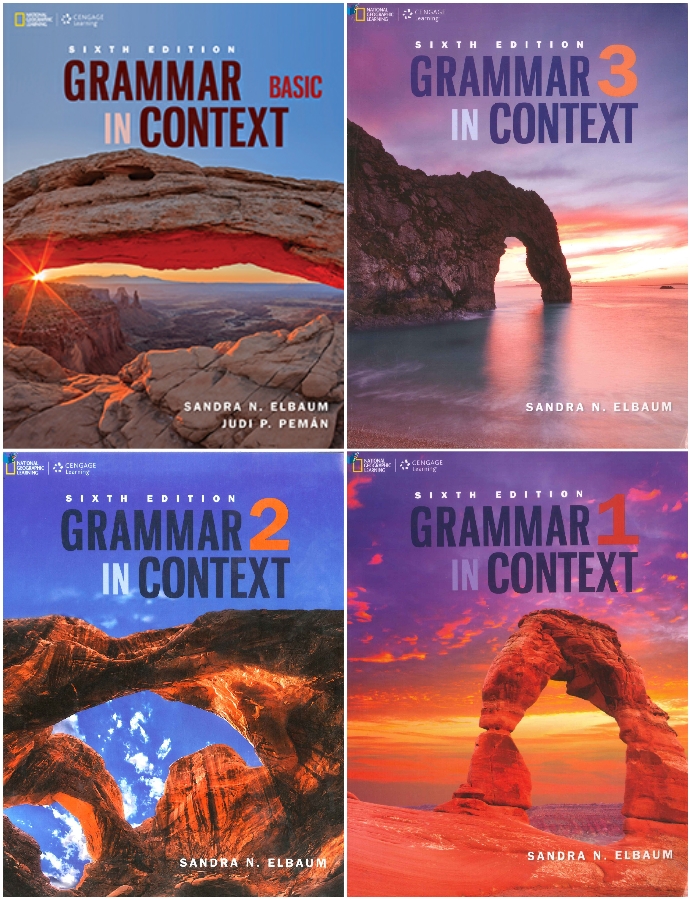 The Sixth Edition of the best-selling Grammar in Context series, inspires learners through compelling stories, National Geographic images, and content, relevant to students' lives. Students learn more, remember more, and use language more effectively when they learn grammar in context.
National Geographic photographs introduce lesson themes and draw learners into the context.
New and updated readings, many with National Geographic content, introduce the target grammar in context and provide the springboard for practice.
New listening exercises reinforce the grammar through natural spoken English.
Ads, Multi Links, Wait Time, Hidden Links
Grammar in Context, 6e Basic Student's Book.pdf
Grammar in Context. 6e Basic Answer Key
Grammar in Context, 6e Basic Audio

Grammar in Context, 6e 1 Student's Book.pdf
Grammar in Context. 6e 1 Answer Key
Grammar in Context, 6e 1 Audio

Grammar in Context, 6e 2 Student's Book.pdf
Grammar in Context. 6e 2 Answer Key
Grammar in Context, 6e 2 Audio

Grammar in Context, 6e 3 Student's Book.pdf
Grammar in Context. 6e 3 Answer Key
Grammar in Context, 6e 3 Audio

No Ads, 1 Links, No Waiting For Time