Instant Grammar Lessons Book (PDF) – Free Download.
INSTANT GRAMMAR LESSONS is part of National Geographic Learning's series of photocopiable teachers' resource books. It provides supplementary practice for students who have already met the main areas of English grammar.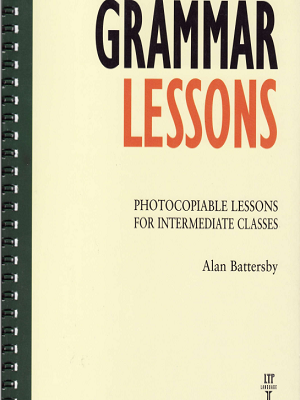 Language(s): American English
Level(s): Intermediate
Author : Alan Batters
112 Pages Paperback
1st Edition.
1. Linking Phrases 1 2. Linking Phrases 2 3. Important Expressions 4. Adding Grammar 1 5. Adding Grammar 2 6. Adding Grammar 3 7. Adding Grammar 4 8. Adjective + Preposition 9. Verb + Preposition 10. Noun + Preposition 11. Noun Collocations 1 12. Noun Collocations 2 13. Conditionals Type 1 14. Conditionals Type 2 15. Conditionals Type 3 16. Conditionals Mixed 17. Modal Verbs 1 18. Modal Verbs 2 19. Reported Search 20. Reporting Verbs 21. Sentence Transformations 1 22. Sentence Transformations 2 23. Sentence Transformations 3 24. Sentence Completion 1 25. Sentence Completion 2 26. Gerund or Infinitive 27. Clause Completion 28. Make and Do 29. Give and Take 30. Have and Get 31. Prepositional Phrases 32. Phrasal Verbs
Download Now: