Free Download IELTS Success Formula Academic. Braverman Simone, Slater Stephen (PDF)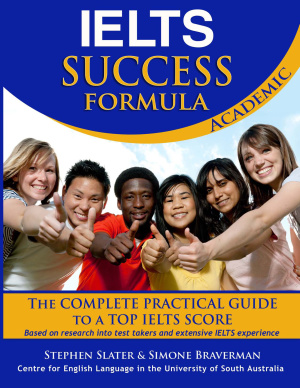 Simone Baraverman, 2013. — 70 pages.
Become the CEO of your own IELTS preparation!
Become fully aware of what a higher test score requires.
IELTS Success Formula Academic will empower you, in a friendly yet thorough way towards that all-important, higher IELTS score.
IELTS Success Formula is a textbook designed to build effective IELTS performance, skill by skill, using hundreds of focused workouts, vital reference sections, and a full exit test.
IELTS Success Formula is a personalised textbook that goes deeply inside IELTS for that extra edge on test day.
Great as a flexible, short-course textbook; ideal for busy test takers, and for those struggling to achieve higher IELTS scores.
[affegg id=43]
Download Now: