Free Download One Letter Words – A Dictionary (PDF).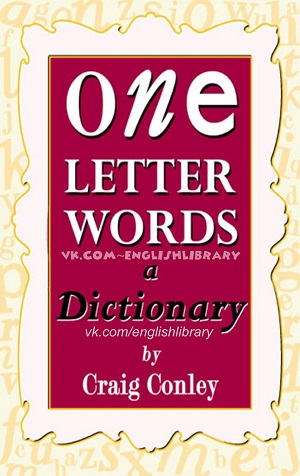 One-letter Words – a Dictionary
Here's a fun little book you might like. The title is One-letter Words – a Dictionary. (But let's be honest. If you read this far, and didn't know what the title was, you need glasses.) It's a fun little piece of linguistic exploration. It looks at the many ways a single letter may appear as a unit of thought, or as we usually call them, words. And we're not just talking about the article "a" or the pronoun "I." No no. We're talking about how all the letters of the alphabet have been used as words throughout literature.
This book is a fun take on the language. It's the sort of thing language lovers will get a kick out of. Or, if you are a scrabble player, you'll likely have fun with this sort of thing. The author, Craig Conley, has also penned other books including, "All-consonant Words" and "All-vowel Words." These too seem like a fun way to look at the language in a fresh light. Even for tired teachers like you and me.
Download Now: