Free Download Advanced Grammar Tests – With Answer Keys (PDF) 2015.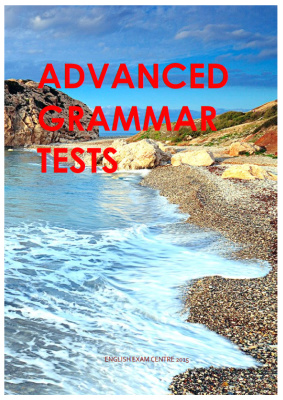 English Exam Centre, 2015.
This book is for those higher-level students who are aiming for a high score – particularly if they want to get into university. It encourages them to use language independently, with real confidence, and motivates them to think broadly. The online practice test will give your students a realistic taste of the exam itself, helping them prepare for success.
Key Features:
Covers the grammar students need to know for international exams such as PET, FCE, CAE, CPE and TOEFL.
Regular revision units and tests help learners focus on the grammar they need to practise most.
Answer keys at the end of the book.
Download Now: