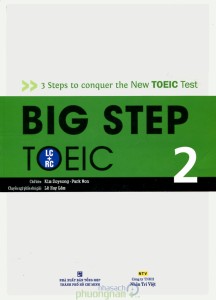 Trình độ: Trung cấp (TOEIC 500 – 750)
Mục tiêu: TOEIC 630 – 700
+ Giúp học viên trả lời đúng các dạng câu hỏi cơ bản ở giao đoạn sơ cấp.
+ Giúp học viên tăng cường vốn từ và kỹ năng đọc hiểu, nhằm đạt đến mức điểm từ 630 đến 700 ở trình độ trung cấp.
+ Loại hình câu hỏi đa dạng giúp học viên thích ứng dễ dàng với câu hỏi trong kỳ thi TOEIC thật.
+ Phân tích các câu hỏi hiện có của ETS xuất hiện trong các kỳ thi TOEIC mỗi tháng.
Download Full Set:
Currently the payment gateway is having problems. Please contact us if you need to buy books.

Đối với khách hàng ở Việt Nam: Liên hệ trực tiếp với Admin để thực hiện mua hàng bằng cách chuyển khoản ngân hàng nội địa.
Note:
When using "FAST DOWNLOAD" you will get all the files listed in the "SLOW DOWNLOAD" section.
Password Extract: tienganhedu.com


Frequently asked questions (Q&A)




Contact (Report Broken Link) ---- Copyright Owner (DMCA)