Nếu bạn muốn rèn luyện và phát triển kiến thức từ vựng tiếng Anh thương mại và quản trị thì đây là lựa chọn rất hữu ích cho bạn. Cuốn sách này giúp bổ sung vốn từ vựng tieng Anh thuong mai cơ bản dành cho bất kì ai làm việc trong môi trường nói tiếng Anh hoặc thường xuyên làm việc với những người nói tiếng Anh.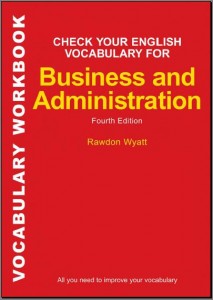 Book: Download
Currently the payment gateway is having problems. Please contact us if you need to buy books.

Đối với khách hàng ở Việt Nam: Liên hệ trực tiếp với Admin để thực hiện mua hàng bằng cách chuyển khoản ngân hàng nội địa.
Note:
When using "FAST DOWNLOAD" you will get all the files listed in the "SLOW DOWNLOAD" section.
Password Extract: tienganhedu.com


Frequently asked questions (Q&A)




Contact (Report Broken Link) ---- Copyright Owner (DMCA)