Collins English For Business Writing Book – Nick Brieger Free Download. Collins English for Business: Writing will help you to write clearer business documents more efficiently. Easy-to-follow explanations and simple tasks will improve your writing style.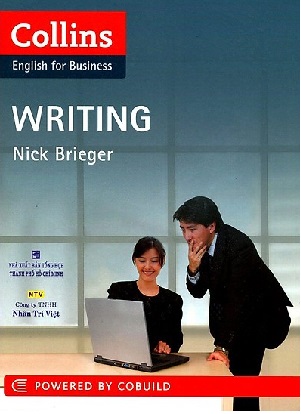 You can choose to work on the units that are most relevant to you, or work through the whole book for a full course in business writing.
Twenty 4-page units cover key areas such as varying tone, structuring documents and considering your audience
Models and examples provide key vocabulary and guidance
The real language of business English taken from the COBUILD corpus
Focus on the 'soft skills' of communication such as getting your message across accurately and communicating effectively in intercultural environments
Suitable for self-study, classroom use and in-company language courses.
Recommended for business people and university or college students.
Download Now:

Collins English for Business Writing Book (PDF)

Pass Unrar: tienganhedu.com
[affegg id=77]