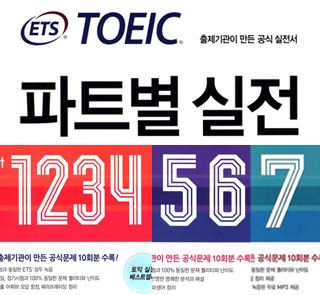 Đây là phiên bản mới nhất của bộ sách Toeic ETS, do vây các đề thi trong bộ 3 cuốn này đều cập nhật kiểu ra đề hiện nay của đề thi Toeic. Có thể nói, bộ ETS Toeic Test 2016 này là một trong TOP các bộ tài liệu luyện thi Toeic tốt nhất, bám sát đề thi thật nhất, có giọng đọc chuẩn nhất. Bộ 3 cuốn này được đánh giá rất cao bởi các giáo viên có kinh nghiệm luyện thi Toeic lâu năm tại Việ Nam cũng như là Hàn Quốc.
Download disabled by owner's request
Currently the payment gateway is having problems. Please contact us if you need to buy books.

Đối với khách hàng ở Việt Nam: Liên hệ trực tiếp với Admin để thực hiện mua hàng bằng cách chuyển khoản ngân hàng nội địa.
Note:
When using "FAST DOWNLOAD" you will get all the files listed in the "SLOW DOWNLOAD" section.
Password Extract: tienganhedu.com


Frequently asked questions (Q&A)




Contact (Report Broken Link) ---- Copyright Owner (DMCA)