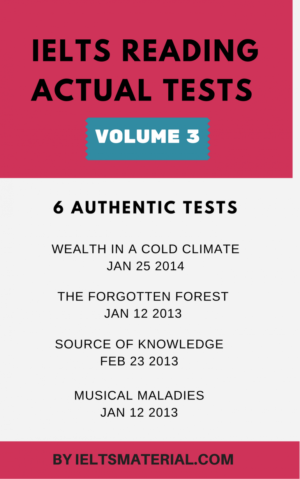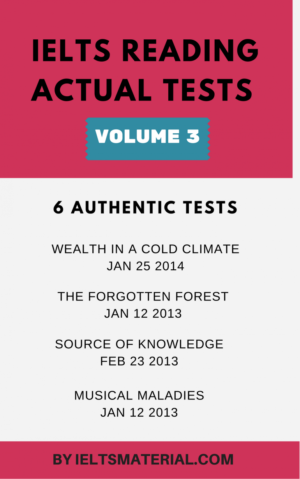 Free download IELTS Reading Recent Actual Tests Volume 3
IELTS Reading Actual Test series is one of the "must-have IELTS reading books" for all IELTS candidates. It accumulates the authentic IELTS reading tests from IDP and British Council from 2006 – 2015.
Some of these tests re-appeared in the real IELTS examination. Therefore, this IELTSreading book is one of the best resources to help you prepare for the Reading section of IELTS exam.
Each book in IELTS Reading Actual Recent Test series has 6-8 reading tests.
The last part of the book is the answer keys to help students easily track your results and polish up your reading skills.
IELTS Reading Actual Test Volume 3  includes 6 authentic reading tests from 2010- 2014 as follows:
Test 1
Review of Research on the Effects of Food promotion to children
The Bridge that swayed
Internal Market: Selling the brand inside
Test 2
The forgotten forest
Storytelling, from prehistoric caves to modern cinemas
Living dunes
Test 3
Classifying societies
Tasmanian Tiger
Accidental scientists
Test 4
Otters
Wealth in a cold climate
Musical Maladies
Test 5
Morse code
From a novice to an expert
High speed photography
Test 6
Thomas young the last true know-it-all
Antarctica – in from the cold?
Source of Knowledge
[su_table]
| | |
| --- | --- |
| Book: | [su_button url="http://www.mediafire.com/download/g14xayiyaw5woto/Ielts+Reading+Recent+Actual+Tests+Vol+3.pdf"]Mediafire[/su_button] |
[/su_table]