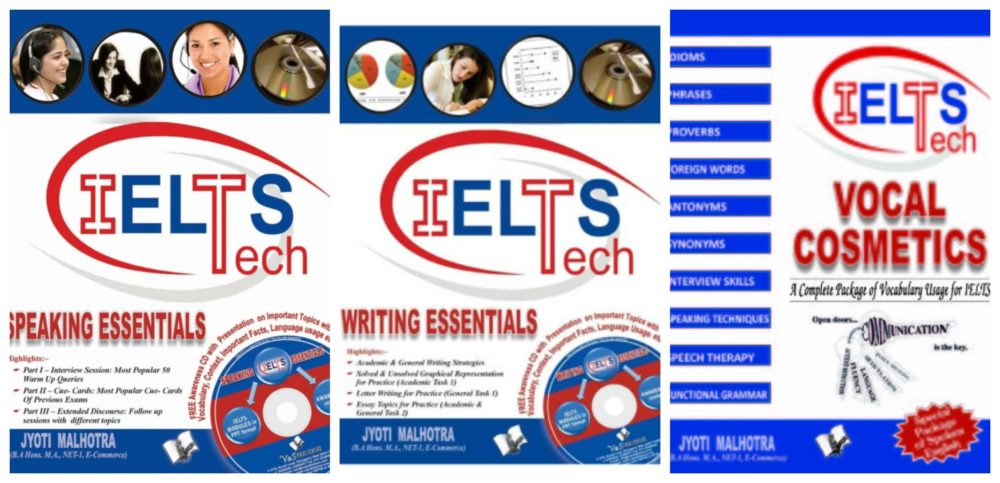 IELTS TECH – Speaking Essentials is the fifth and the last book in the IELTS-Tech Series and will effectively serve the purpose of both the Academic and General Candidate, particularly those appearing for the Interview Sessions to learn the technique of facing Interviews and Interacting with the Interviewee in the IELTS (The International English Language Testing System Examinations). It covers all the three vital aspects of Speaking Essentials as laid down in the IELTS Exams, i.e., Part- 1 Personal Interaction, Part – 2 Q – Cards and Part -3 Follow up Session.
IELTS Tech – Writing Essentials is the second book in the IELTS – Tech series and is the only answer to the writing skills for an IELTS, i. e., International English Language Testing System exams. The book has been primarily divided into three sections-graphical representations, letter writing and essays, exclusively according to the IELTS pattern of examinations. In addition to all these, the book is also accompanied with one awareness CD presentation which helps the students with the vocabulary of common topics, its significance in present and future, language usage, etc. Many practise sessions are also available for enhancing the writing capacity of the student, which is considered to be one of the most salient criteria for cracking the IELTS exams.
IELTS Tech Vocal Cosmetics is the third book of the IELTS – Tech series, an ideal for students aiming and striving hard to learn as well as improve their vocal cosmetics and Speech therapy, specifically written and designed for the IELTS International English Language Testing System Examinations. This book will not only enhance the speaking skills of the candidates, but will also be of great assistance to them in easily understanding and learning the technical aspect of IELTS related speaking techniques like word stress, intonation, rhythm, coherence, lexical resource, fluency, etc.