Free Download TOEFL Exam Essentials. LearningExpress, 2007.(PDF)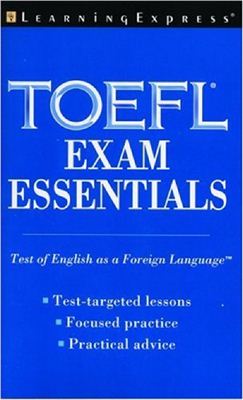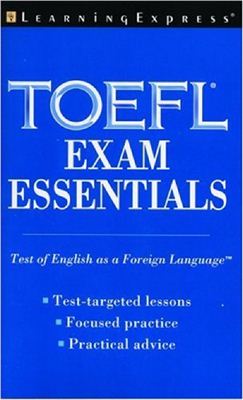 In order to enter most U.S. college programs, foreign students must take and pass the TOEFL exam. This exam assesses the ability to communicate in English by testing listening, reading comprehension, grammar, and writing skills. Designed to help all students who need to study on the go, this portable pocket study aid focuses on the specific skills TOEFL candidates need-from how to make the most of study time to drills on and practice in the four components of the test. A perfect supplement to LearningExpress's TOEFL Exam Success in Only 6 Steps!
TOEFL Exam Essentials has just what you need for focused, targeted practice.
Chapter 1: About the TOEFL exam—signing up for the test, study schedules, how to prepare with this book.
Chapter 2: Listening skills—lesson and practice.
Chapter 3: Structure skills—lesson and practice.
Chapter 4: Reading comprehension skills—lesson and practice.
Chapter 5: Writing skills—lesson and practice.
Good luck!
Download Now: