Free Download Practice Test for the Toefl Junior Standard Test (PDF)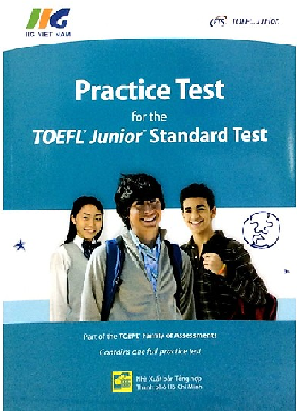 Đầu tài liệu khác dành cho giai đoạn luyện thi TOEFL Junior mà các bạn trẻ nên tham khảo chính là Practice Test for the TOEFL Junior Standard Test. 
Gói gọn trong 69 trang sách là thông tin đầy đủ về toàn bộ giai đoạn chuẩn bị cho kỳ thi, từ lời giới thiệu về kỳ thi đến các mẹo để ôn tập cho từng kỹ năng. Đương nhiên, tài liệu cũng mang đến bài thi thử cùng đáp án chi tiết nhằm giúp người học nhận ra và tập trung cải thiện điểm yếu của mình.
Tuy nhiên sách chỉ có 1 bài thi mẫu nên các bạn học sinh nên tìm thêm các bài luyện thi TOEFL Junior online và các nguồn sách được xuất bản để tham khảo rèn luyện thêm.
[affegg id=40]
Download Now: