Free Download IELTS Writing Answer Key (Maximiser) – Standard, Classified, Focused (book,pdf)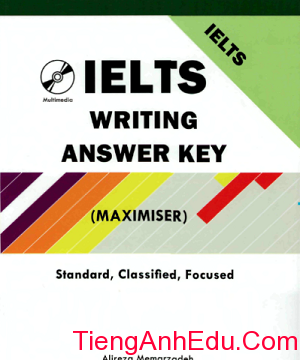 IELTS Writing Answer Key (MAXIMISER) is a must-read source designed to meet the needs of candidates preparing to take the IELTS test. It offers a full range of classified writing samples found in the actual exam.
Key features of the book:
– provides 360 classified and standard writing samples (AC) & (GT) with model answers; helping candidates to target the IELTS writing tasks effectively.
– contains 90 supplementary exercises (AC) & (GT) for further practice.
– features 'Useful language' for the IELTS Writing Test.
– designed to be suitable for all IELTS candidates.
– is ideal for independent study or class use.
Download Now

IELTS Writing Answer Key (Maximiser) – Standard, Classified, Focused (pdf)