Download Compass Reading for Speed and Fluency (Second Edition) 4 Levels – PDF, Audio, Answers Key, Word List, Transcripts, Translations.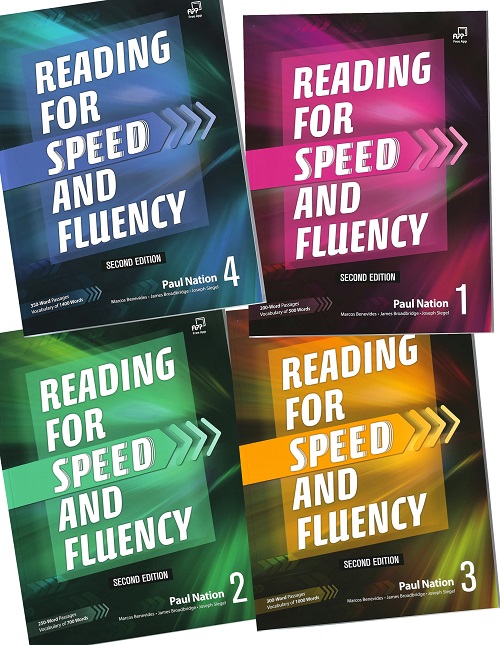 This new edition of Reading for Speed and Fluency is the perfect tool to help students read at a faster pace and more fluently. The series presents an informative and enjoyable speed-reading course based on the idea that the most important requirement for reading fluency development is practice with material at the right level. Each reading passage is written with a pool of familiar vocabulary, carefully leveled, and grouped by theme to enable students to gain confidence in reading quickly. Vocabulary preview activities help reduce the number of unfamiliar words that will slow readers down. Following each passage, simple questions quickly check that readers are not only reading quickly, but also understand what they read. Expansion questions accompany each passage to extend the topic with speaking or writing. By practicing with the Reading for Speed and Fluency series, students will soon be reading at native-level speeds.
Waiting for PayPal...
Validating payment information...
Waiting for PayPal...


Sample Reading for Speed and Fluency (Second Edition) 1
Reading for Speed and Fluency (Second Edition) Level 1.PDF
Reading for Speed and Fluency (Second Edition) Level 1 Audio
Reading for Speed and Fluency (Second Edition) Level 1 Answer Key
Reading for Speed and Fluency (Second Edition) Level 1 Transcripts
Reading for Speed and Fluency (Second Edition) Level 1 Translations.docx
Reading for Speed and Fluency (Second Edition) Level 1 Word List
Reading for Speed and Fluency (Second Edition) Level 2.PDF
Reading for Speed and Fluency (Second Edition) Level 2 Audio
Reading for Speed and Fluency (Second Edition) Level 2 Answer Key
Reading for Speed and Fluency (Second Edition) Level 2 Transcripts
Reading for Speed and Fluency (Second Edition) Level 2 Translations.docx
Reading for Speed and Fluency (Second Edition) Level 2 Word List
Reading for Speed and Fluency (Second Edition) Level 3.PDF
Reading for Speed and Fluency (Second Edition) Level 3 Audio
Reading for Speed and Fluency (Second Edition) Level 3 Answer Key
Reading for Speed and Fluency (Second Edition) Level 3 Transcripts
Reading for Speed and Fluency (Second Edition) Level 3 Translations.docx
Reading for Speed and Fluency (Second Edition) Level 3 Word List
Reading for Speed and Fluency (Second Edition) Level 4.PDF
Reading for Speed and Fluency (Second Edition) Level 4 Audio
Reading for Speed and Fluency (Second Edition) Level 4 Answer Key
Reading for Speed and Fluency (Second Edition) Level 4 Transcripts
Reading for Speed and Fluency (Second Edition) Level 4 Translations.docx
Reading for Speed and Fluency (Second Edition) Level 4 Word List