TED Talks: The Official TED Guide to Public Speaking
by Chris Anderson, curator of TED (PDF).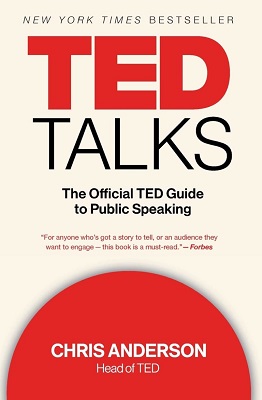 Since taking over TED in the early 2000s, Chris Anderson has shown how carefully crafted short talks can be the key to unlocking empathy, stirring excitement, spreading knowledge, and promoting a shared dream. Done right, a talk can electrify a room and transform an audience's worldview. Done right, a talk is more powerful than anything in written form.
This book explains how the miracle of powerful public speaking is achieved, and equips you to give it your best shot. There is no set formula; no two talks should be the same. The goal is for you to give the talk that only you can give. But don't be intimidated. You may find it more natural than you think.
Download Now:
Note:
Hidden links need "FAST DOWNLOAD"
Password Extract: tienganhedu.com


Click Contact / Report Broken Link