Download Time to Talk – Compass Publishing 2018 (PDF, Audio CD Mp3) 7 Levels.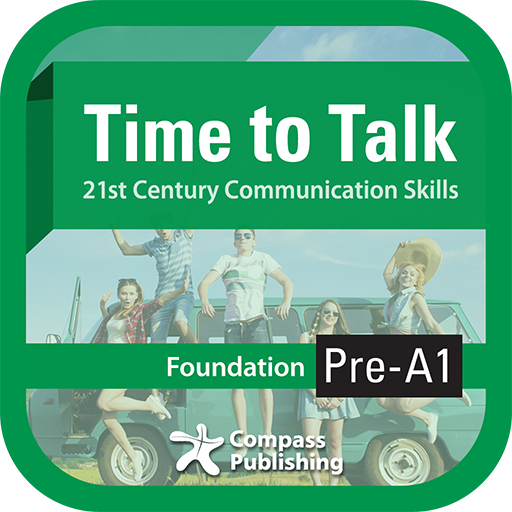 Time to Talk – 21st Century Communication Skills is a communication-focused course with a global context for 21st-century learners. The series engages learners with relevant content, appealing aesthetics, and meaningful outcomes in every lesson. Interact is a multi-level communicative language course for foundation (Pre-A1) to upper intermediate (B2) learners of English.
Competency outcomes are attained through the proper balance of listening, speaking, reading, and writing skills. Interact has a deliberate emphasis on integrated-skill activities. In addition, the series includes clear language focus through grammar points and supportive vocabulary.
Activities designed to develop communication skills, collaboration competency, creativity, and critical thinking ability are integrated throughout the series. Digital components expand the lessons and help learners develop digital literacy.
No Ads, 1 Links, No Waiting For Time
DEMO: