Free Download Cấu Trúc Câu Tiếng Anh – The Windy (Ebook)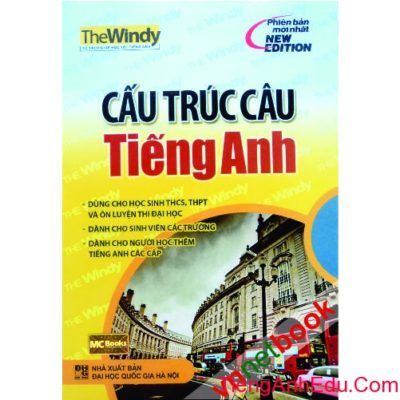 Cuốn sách cung cấp đa dạng về cấu trúc câu và thành ngứ, giúp bạn biết nên dùng cấu trúc nào cho thích hợp, cho đúng tình huống. Sách được trình bày ngắn gọn, rõ ràng, dễ hiểu để bạn có thể tiếp thu kiến thức một cách hiệu quả nhất.
Cuốn sách dành cho học sinh THCS, THPT, sinh viên các trường
Giúp bạn nắm chắc được cấu trúc câu trong tiếng Anh.
Currently the payment gateway is having problems. Please contact us if you need to buy books.

Đối với khách hàng ở Việt Nam: Liên hệ trực tiếp với Admin để thực hiện mua hàng bằng cách chuyển khoản ngân hàng nội địa.
Note:
When using "FAST DOWNLOAD" you will get all the files listed in the "SLOW DOWNLOAD" section.
Password Extract: tienganhedu.com


Frequently asked questions (Q&A)




Contact (Report Broken Link) ---- Copyright Owner (DMCA)