Free Download English Language Communication Skills – Urmila Rai (book,pdf)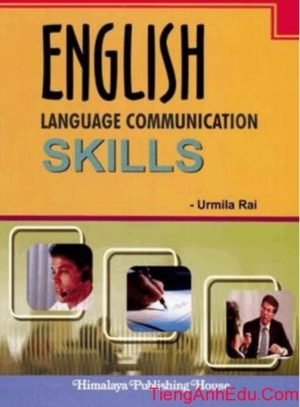 English Language Communication Skills
This is a well written comprehensive book with an exhaustive approach to English Language Communication Skills"
1. Role and Importance of Communication 2. Verbal and Non-verbal Communication 3. Barriers to Communication 4. Communication Mediums 5. Effective Communication 6. Group Communication 7. Making Presentations 8. Spoken and Written English 9. Etiquette and Manners 10. Vocabulary Development 11. Comprehension 12. Principles of Letter Writing 13. Layout of Letters . 14. Enquiries and Replies 15. Complaints and Replies 16. Memos, Circulars, Notices 17. Paragraph Writing 18. Writing Scientific and Technical Reports 19. Drafting and Delivering a Speech 20. Articles 21. Tenses 22. Active and Passive Voice 23. Direct and Indirect Speech 24. Degrees of Comparison 25. Common Errors 26. Concepts of Learning and Listening.
Download Now
Currently the payment gateway is having problems. Please contact us if you need to buy books.

Đối với khách hàng ở Việt Nam: Liên hệ trực tiếp với Admin để thực hiện mua hàng bằng cách chuyển khoản ngân hàng nội địa.
Note:
When using "FAST DOWNLOAD" you will get all the files listed in the "SLOW DOWNLOAD" section.
Password Extract: tienganhedu.com


Frequently asked questions (Q&A)




Contact (Report Broken Link) ---- Copyright Owner (DMCA)