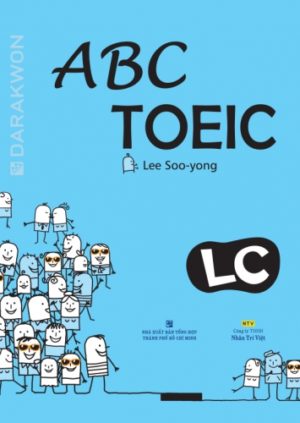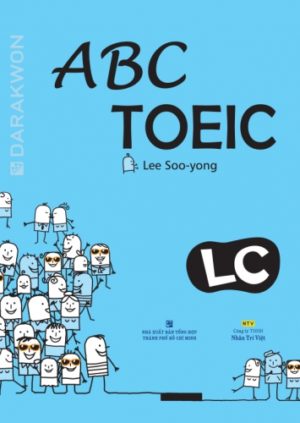 Free Download ABC TOEIC LC: Listening Comprehension ebook + mp4
Well begun is half done.
ABC TOEIC Listening Comprehension and  ABC TOEIC Reading Comprehension have been written for beginners whose ultimate aim is to take the TOEIC test.
Before you start using this set of books, I would like to remind you that TOEIC is not the kind of general English you have so far been familiar with. Most TOEIC-related materials have special features in terms of their question format and business-oriented contexts. You should, therefore, familiarize yourself with the structure of the TOEIC test and some basic strategies to be able to achieve your goal.
ABC TOEIC Listening Comprehension has carefully been designed to meet your demand. Firstly, all the chapters have been arranged based on the current structure of the TOEIC test. Secondly, the most common questions coupled with vocabulary and structures that are essentially useful are presented in detail. Finally, practical test-taking strategies plus a wide range of practice activities in the book will certainly provide you with fundamental input into your actual test.
ABC TOEIC Listening Comprehension can be used in class with the assistance of an instructor or for self-study.
Hopefully, you will find this book truly practical and helpful. As the saying goes "Well begun is half  done," you are actually having a good beginning with the assistance of this series. Do believe that you will achieve your expected goal soon.
SET:
Updated: 16/04/2017
[su_table]
| | |
| --- | --- |
| Book: | [su_button url="https://drive.google.com/file/d/0B1AXIMeihW6QNnUwZjYyV3YtX28/view?usp=sharing"]Drive[/su_button] |
| Video: | [su_button url="https://drive.google.com/file/d/0B8t5H8CJ9TtVWXV6Rmo0N3pZN0E/view?usp=sharing"]Part1 : Photographs of People[/su_button] Updating… |
[/su_table] [affegg id=124]